What's the Lowdown on the Lowdowns?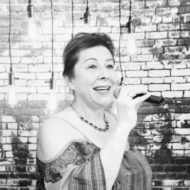 Nancy Donnelly
Vocalist
A vocalist, composer and educator has been singing throughout Boston, NYC and the Hudson Valley region for over 30 years. Nancy has fronted jazz ensembles, Big Bands and more recently singing with Soul and R&B bands. Nancy had 2 critically acclaimed CD's and is delighted to be singing the funky, creative, fun arrangements of timeless classics. Nancy has 3 sons and lives with her husband Tom in Saugerties.
Alan Macaluso
Guitar
Alan is a guitar and pedal steel player, singer/songwriter, recording engineer, and a friend of animals. He has made and played music in many original and cover bands throughout the Hudson Valley and NYC, from soul, rock and county. Alan lives in New Paltz with his wife, their 3 dogs, 3 cats, an apiary and 5 chickens.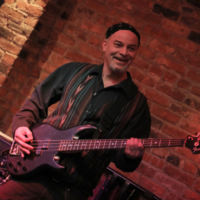 Harrison Barritt
Bass
Raised in the Swiss Alps by cattle herders, Harrison's first true love was yodeling across the open meadows and deep valleys of the old country. But it was during the summer of '69 when, Zona, an exchange student from Detroit Michigan, staying with his family played for Harrison on a cassette tape, a scratchy version of Pinball Wizard by The Who. Mesmerized by this new sound, Harrison could only hear the four strings of John Entwistle's thunderous bass notes. Instantly, hooked, he kissed his parents and sister goodbye and headed off to New York City, where he purchased his first Fender Bass. After a few private lessons with Ray Brown, Stanley Clark, Charles Mingus and Larry Graham, almost magically, he found himself getting calls to sub for Jefferson Airplane, Frank Zappa, and Creedence. Over the next 10 years Harrison played with Sly and Family Stone, The Meters, Jethro Tull and The Doobie Brothers. His signature sound can be heard on many Chaka Khan and Janis Joplin recordings. Today he describes that as "another life, far far away," and prefers the smaller more manageable crowds of New York's Hudson Valley's bars and pubs, where Harrison lays down the bottom end of his favorite funk band yet, still promising to make you feel something low.
Jonathan Perl
Keyboards
Jon is a keyboard player, songwriter (Jon Perl's Dark Light), music producer, and full time educator at the Sonic Arts Center @ CCNY. Loves the Shawangunk Ridge, meditation, and living in New Paltz with his wife, daughter, dog, and occasionally college age son.
JoHN Asperin
Drums
John is a drummer and percussionist. A transplant from North Dakota, he is a software developer by day, and a musician by night/weekend. He has played and recorded with several bands over the years with diverse genres. Now living in Highland, he loves adventuring in food, coffee, and wine with his wife, or just grooving to music!